We will provide an outstanding experience for you and your team
Entertainment is a great way to enhance any event. Our Professional DJ's, Emcee's and Game Show Hosts are the key to driving your event to success. Don't miss the opportunity to include a unique entertainment element to your Reception or energetic kick-off to your General Session.
This is a game of chance played with randomly drawn numbers which players match against.
Electric Drift Trikes are essentially adult big-wheels, a tricycle with a 20″ front wheel on a BMX fork, and rear wheels consisting of go-kart tires lined with 10″ PVC or HDPE pipe.
We run this program in a tournament style team format. Family Feud is computer generated and displayed on a big screen.
Hermit crabs are placed in the middle of the arena and are racing to get to the end towards treats and such.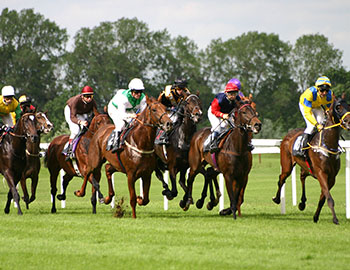 Actual horse racing that's been video taped using five cinematography cameras and narrated from start to finish by many of America's top-rated announcers.
With a first-class audio system our DJ ignites an event with audience interaction activities and joining guests on the dance floor.
Let's play Jeopardy! This Show will be played tournament style. Each team will assign a "Captain" and select a team name.
Ladies and Gentlemen, start your engines! Four players will grab hold of the race wheel and each player will control their very own 1:10 scale NASCAR racecar.
This highly entertaining and exciting event features our young, motivated Vietnamese Potbellied Pigs racing each other for the prized Oreo Cookie that waits at the finish line for the swiftest swine.
This dynamic and energetic performer has one goal in mind… To get every audience member out of their seat and into THE PARTY ZONE!
As the Master of Ceremonies, this dynamic and energetic performer has one goal in mind… get every audience member engaged and excited about the event activities and agenda.
Given only a back pack, teams will be sent on different missions in an Olympic arena type setting.
2 – 4 Racers will hop on our Giant Adult Sized Tricycles, line up at the starting line and off they go!  The first racer back to the finish line wins!
To provide an outstanding experience from the first call at our office until the completion of the event and beyond!
We will do this by getting information to clients in a timely manner and running events with the highest quality games, activities and staff. We will guarantee that each and every detail and need of the client is fulfilled making the entire event process easy and successful!